Otra vez nueva sección orientada a cubrir lanzamientos que recomienda Return to my Blood.
Ahora haciendo un compilado semanal de vídeos y singles que quizás se te hayan escapado. Como primera publicación traigo un misceláneo para gustos variados de lanzamientos recientes: Post-Rock, Metalcore, Progressive Rock, Death Metal y más…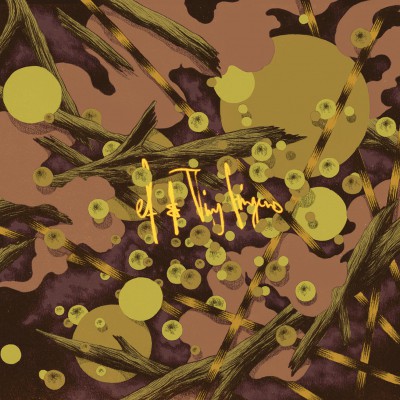 EF - Hiraeth

Comenzando por EF. Suaves orquestaciones sinfónicas, melodías envolventes y momentos de calma a las que nos tiene acostumbrados una banda sueca que tiene bien ganado su renombre entre la comunidad post-rockera. Hace unos días presenta "Hiraet", single que se desprende de "Vāyu" el Split que viene en camino en colaboración con Tiny Fingers.
Magoa - Resistance

Para mi gusto, estos franceses se encargaron de sacar uno de los mejores 10 discos de metalcore en el 2013. La onda de mezclar influencias de industrial y nu-metal no es nada nuevo pero el estilo rocker que Magoa le pone resulta refrescante y bastante agradable. Su próximo álbum "Imperial" sale a la venta el 14 de octubre y por mi parte les digo es una de las grandes promesas en mi agenda personal.
Septa - The Rats in the Wall

Cada año desde el 2012, Septa ha estado presente con material propio, esa actividad constante los ha hecho madurar su propuesta y después de pasarla por distintos sonidos que van desde post-metal, metalcore y un post-hardcore siempre llevando de la mano su lado experimental, hoy traen un acercamiento al rock progresivo con "The Rats in the Wall", tercer single promocionando "Sounds Like Murder" el nuevo álbum de los ucranianos fichado para el primero de noviembre.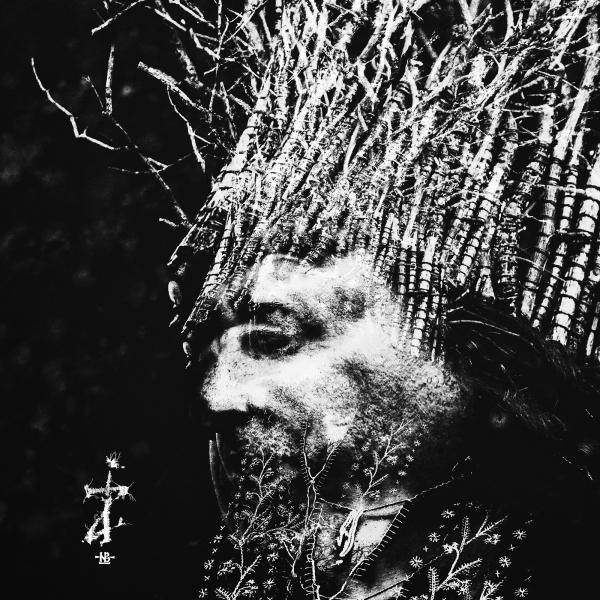 Negura Bunget - ZI

La música que producen estos rumanos no es para nada convencional y su onda de black metal progresivo va más encaminado al folk de influencias étnicas que resulta en una aventura sónica mística. Han hecho una marca registrada y tienen la reputación bien ganada. No podía dejar pasar su reciente single "ZI" que además de todo ofrece una experiencia visual interesante. Atentos a lo nuevo que tienen preparado para el final de septiembre.
Deadspace - Death

Tanmbién les presentamos el tercer tema que anuncia la llegada de "Gravity" para este 15 de septiembre. Es un corto EP conceptual que trata sobre las etapas del ciclo de la vida "Birth-Life-Death-Rebirth". Deadspace es atmospheric black metal sin redundancias, duro y directo como patada de mula. Ampliamente recomendado.
PEAR OF ANGUISH - Thoughts Ov Sanity

Cambiándole un poco, ahora vamos a la violencia de Pear of Anguish. Ellos están debutando con su primer tema y vienen con todo. Deathcore brutal y técnico para que te des de putazos contra la pared. Aunque la instrumentación está a buen nivel aquí lo que destaca son las voces, agudos growls y squeals grabados mientras torturaban a un puerquito.
Beyond The White Sunset - Lost & Dead

Me da gusto poder anunciarles algún proyecto mexicano y no tanto por el orgullo patriota sino por la calidad sobresaliente que trae esta banda originaria de Puebla. Beyond the White Sunset es metalcore con inclinaciones sinfónicas y aunque ya llevan su ratito pegándole hoy se encuentran mejores que nunca. No tengo idea para cuando saquen trabajo completo pero por el momento este single deja un buen sabor y las expectativas se van a lo grande.
Into The Maelstrom - Cold And Grey

Fuck it! Hagamos un 2x1 de lanzamientos mexicanos. Ahora vamos con Into the Maelstrom, banda capitalina que también le pone pero cabrón al metalcore. Su ep "Memento Vivire" lleva rato cocinándose pero esta muestra deja ver que la espera valdrá totalmente la pena. Cold and Grey lleva apenas un par de días surfeando la red, asegúrate nomas de escucharlo que la parte de querer recomendarlos viene por consecuencia directa.
TARDIVE DYSKINESIA - TRIANGULATION THROUGH IMPASSE

Otro tema más del tan esperado trabajo de Tardive Dyskinesia. Estos griegos son una de las pocas bandas que saben nadar en estas aguas, pues ya son viejos lobos de mar en el math metal progresivo que hacen. "Harmonic Confusion" se anunció a inicios del año pasado y al fin se encuentra a pocos días del lanzamiento oficial. Les comparto mi entusiasmo por este disco y los invito a que le den una escuchada que seguro no los dejará indiferentes.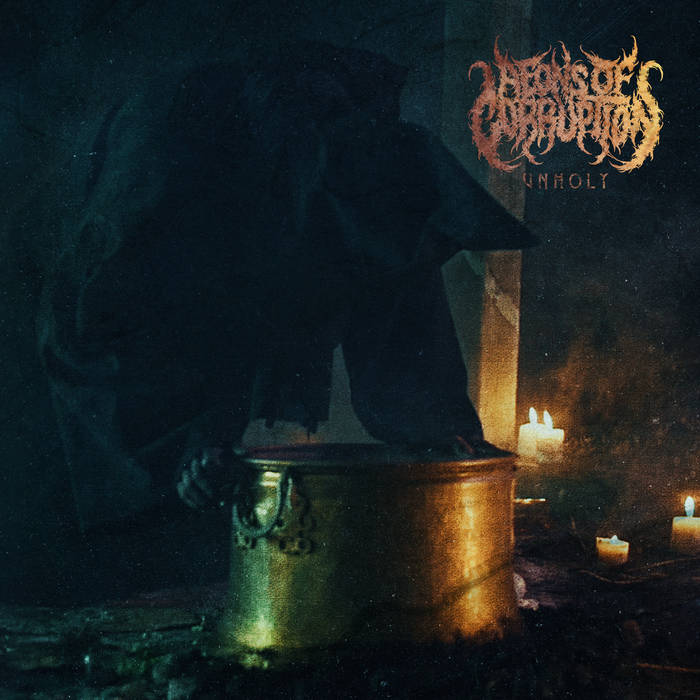 AEONS OF CORRUPTION - UNHOLY

Ya acercándonos al final de este primer compilado semanal, vámonos con lo nuevo de estos alemanes. Hoy mismo se estrenó el video que tambien da nombre al EP que lo acompaña. Lo clásico como nos gusta, Deathcore pesadísimo con variables muy agradables, desde solos de guitarras y breakdowns que atarantan. Anteriormente habían lanzado otro ep y sin duda se ve que pulieron su sonido.
Deathwish - The Precipice

Death metal moderno, técnico y también progresivo, de verdad que me fascina juntar esas palabras. Así llega lo nuevo de Deathwish. Siendo honestos es la primera vez que escucho de ellos pero desde que los topé sentí la necesidad de recomendarlos, y no es para menos pues lo que hacen es de muy buena calidad. Recomendado para nerds del espacio y para fans de Raisin the Veil y Exterminatus.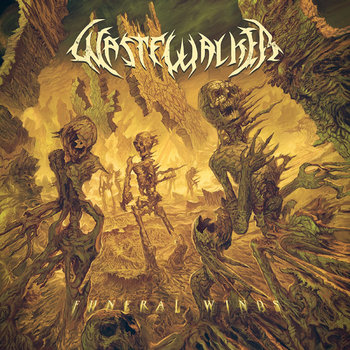 Wastewalker - The Consumption

Cerremos con death metal técnico cargado de melodía. Wastewalker se compone principalmente por ex – miembros de la difunta Conducting From The Grave y el ex – vocalista de Alterbeast, así que ya saben que la experiencia la tienen y la alta capacidad de ejecutar sus respectivos instrumentos les sobra. SU álbum debut "Funeral Winds" se espera para el próximo 8 de noviembre, todavía le falta pero seguramente las ansias por escucharlo irán en aumento.

¿Cuál es tu opinión?